Meet the person behind Stuarthome CKCS...

The Cavalier King Charles Spaniel has been beloved by Kathryn Yonkers since 1994. Through the years, she used her academic background, achievements, and commendations as an avenue to protect, promote and serve the breed at the local, national and international level. Her interest is in assisting people with disabilities and support, Cavaliers as wonderful therapy dogs. Kathryn is currently an adjunct university professor teaching health care research and health economics, and is a retired public health practitioner. Formerly, she has taught as a full time professor at six universities and five colleges and through those academic appointments, Kathy explored the healthcare matrix of the USA, UK, and Canada. During one academic appointment at a medical school, she was credentialed as an advanced clinical researcher. 
In addition, Kathy is a retired emergency preparedness and bioterrorism coordinator. Her work has received state and national recognition. With having three generations of court judges in Kathy's immediate family, she was always interested in the government process and community service.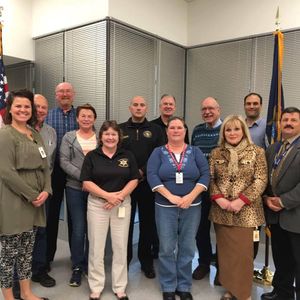 This formal picture with the former Secretary of State, General Colin Powell was taken at a Homeland Security Conference . That was a great honor!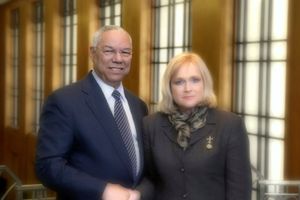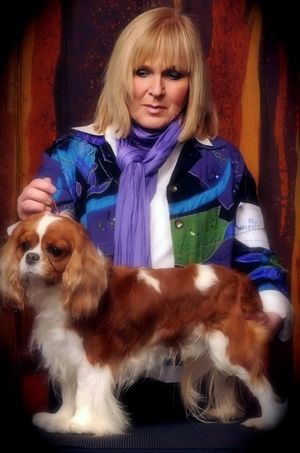 On the international level in regards to her love for the Cavalier breed and service, Kathryn created a private discussion forum 18 years ago for international Cavaliers breeders & Cavalier breeder judges. This list served as a mentoring device for newer breeders (<15 years of breeding show Cavaliers) from respected long-time Cavalier breeders and breeder judges. 
Moreover, on the national level, Kathryn is a voting member of the AKC Parent Club, The
American Cavalier King Charles Spaniel Club
. She has served as a member of the health committee for 20 years and have served as the ACKCSC research liaison to the AKC Canine Health Foundation. While serving in those positions, she was involved with the first international ACKCSC Breed Survey; this landmark survey was conducted by veterinary epidemiologist, Dr. Glickman of Purdue University. Furthermore, Ms. Yonkers was proud to have served as a Trustee with the ACKCS Charitable Trust for 15 years.
Philanthropy efforts for the breed. Kathryn is a founding partner of the ACKCS Charitable Trust and also a Topaz level donor to the American Cavalier King Charles Rescue Trust.
In conclusion, on the local level, Kathryn served as the founder & founding president of the Great Lakes CKCSC, Inc. (The Michigan Cavalier Club) and served as President for ten years.
This picture was taken at the first meeting of the Michigan Cavalier club was called in 2007 by Kathryn.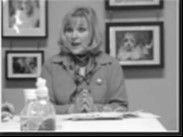 Kathy served as the forming president for the Great Lakes CKCSC, Inc. during the years of its early development, then through show matches to full licensure & incorporation & optioning a member regional club, then onward through the first two Michigan specialty Cavalier shows. 
In 2019, she decided to step down from the presidency of the Great Lake club to enjoy her beautiful grandchildren & Cavaliers and furthermore, to focus on the parent club, ACKCSC's Health Committee and other Cavalier related initiatives that needs her expertise. In addition, Kathryn was appointed to the AKC parent club membership committee.  Moreover, Kathryn had fulfilled her promise to the parent club to form a licensed Cavalier club in Michigan --- Her mission was accomplished. 
Three generations with Kathryn and her daughter Katie and granddaughter Naomi ---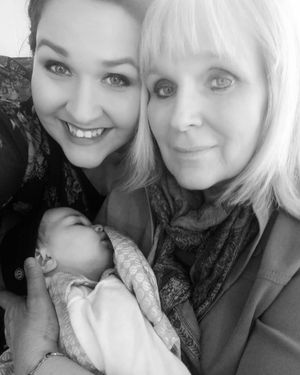 "To laugh often and much; to win the respect of intelligent people and the affection of children, to leave the world a better place, to know even one life has breathed easier because you have lived, this is to have succeeded." ― Ralph Waldo Emerson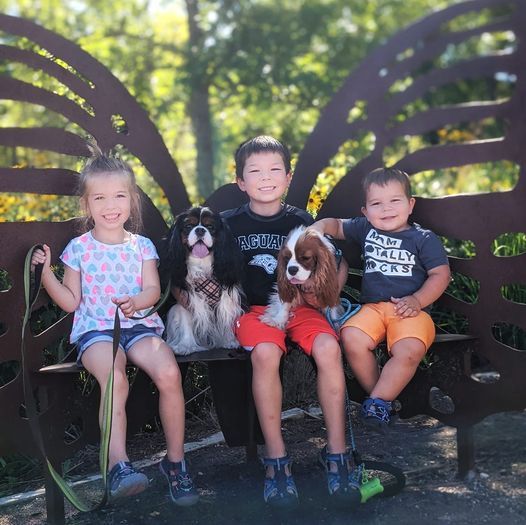 Ms. Yonkers strongly feel you must dedicate yourself to the services & philanthropy efforts for the betterment of the breed. Kathryn breeds from the top bloodlines from England and the USA, that she knows the detailed health history and does not breed to supply the 'pet' market or for profit. Stuarthome Cavaliers are first and foremost, Kathryn Yonkers' beloved companion dogs.  
This personal website exist to showcase and celebrate the Stuarthome's beautiful CKCSs and furthermore, to educate the public on the breed. 
Thank you for taking the time to visit!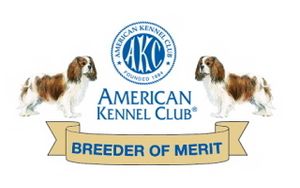 --------------------------------------------------------------------------------
This personal website exist to showcase and celebrate the Stuarthome beautiful CKCSs and to educate the public on the breed.
Thank you for taking the time to visit us.
All pages Copyright © 2008 Stuarthome Cavaliers
All rights reserved. 03/01/2008
You may not copy any text, graphics or pictures from these pages without written permission.