If you received an error when trying to submit the questionnaire or want to confirm it was received, please email us at stuarthomeckcs2@aol.com  Thank you!
Our ultimate goal during the interview process is to match the right Cavalier to the right home. These questionnaires are one tool we use to assist us in achieving this goal. Information provided in the questionnaire will be verified prior to emailing or scheduling an interview. An in person interview is required. NO Cavalier will be place without an in-person (face-to-face) meeting to ensure the Cavalier is a right match for your home! No Cavalier will be placed sight unseen! Safe guarding the breed is key to us!

We sincerely appreciate your interest in one of our lovely Stuarthome CKCS and hope to provide you with a loving companion in the future. If we do not have any Cavaliers available we will refer you to other breeders. All these breeders will also require a face-to-face meetings. It is important to wait for the right Cavalier for your family since this is a long commitment!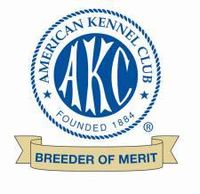 Please be a responsible, informed future Cavalier owner. Be sure you know what to look for in a
reputable breeder.
Thank you for your inquiry into Stuarthome Cavaliers!
Voting Member of the AKC Parent Club- American Cavalier King Charles Spaniel Club, Trustee with the American Cavalier King Charles Spaniel Club Charitable Trust , Founding Partner of the ACKCSC Charitable Trust and founding President  & served 10 years as President of the Cavaliers of Michigan, The AKC regional Cavalier club - the Great Lakes CKCSC.org
Proven dedication to the breed by service.